Agronomy Services Manager Chris Howard talks about the importance of #Sulphur in #Canola crops in our latest Agronomic News Item. Read it here https://impactfertilisers.com.au/news-insights/
Twitter feed video.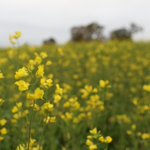 SSP Manufacturing Operations Manager Andy Coward has kicked off the Ameropa Wheels- Virtual Ride for Sick Kids, raising money for #RonaldMcDonaldHouse.
Every kilometre ridden helps the families of sick children from regional areas stay close during their treatment in big cities.
On National Agriculture Day, remember farmers care for 51% of the Aust landmass. Fertilizer helps replace the essential plant nutrients removed from the land in agricultural produce. Without fertilizer, soil fertility and crop productivity will decline over time.
Twitter feed video.