Audio on/off
ZincStar is a high performance, premium cropping fertiliser for use on winter and summer crops.
read more

A flexible alternative for zinc delivery .
read more
GoldPhos is a high performance fertiliser that is especially beneficial for grains, oilseeds and pasture.
read more
Welcome to

Impact Fertilisers
Impact Fertilisers is a leading supplier of fertiliser products and services in Australia. With our significant infrastructure and storage capability, we have the capacity to supply a full range of fertiliser products, even during peak demand.
The Impact Fertilisers team prides itself on being responsive to the needs of our extensive dealer network and the farmers who use our products. We work with our customers to find the best solution, tailored to their needs.
Our customers can be confident they have access to the best and most current fertiliser products available.

Key issues impacting on the profitability of lupin growers - including manganese deficiency and crop establishment rates - are the focus of two new research projects in WA || #GroundCover #agchatoz @GRDCWest
Lupin 'pulse check' drives new research in the west
Lupin manganese deficiency and establishment rates will be explored in western region.
bit.ly
Jack Ellice-Flint, Impact Fertilisers National Agronomy Manager introduced Mackay and Townsville dealers and growers our new nitrification inhibitor N-Protect. Contact us to find out more. #nprotect #sugarcane #agronomy #impactfert
Twitter feed video.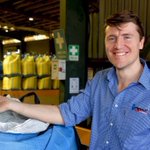 Growers are set to benefit from a new project designed to improve management of surface and subsurface soil acidity || @SA_PIRSA @UniofAdelaide @AgCommunicators #GroundCover #agchatoz
Project addresses topsoil and subsurface acidity in the south
Collaboration tackles soil constraint that has potential to affect 5 million hectares.
bit.ly